Hair Self-Care Supplements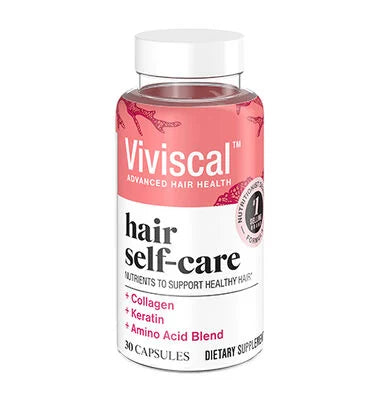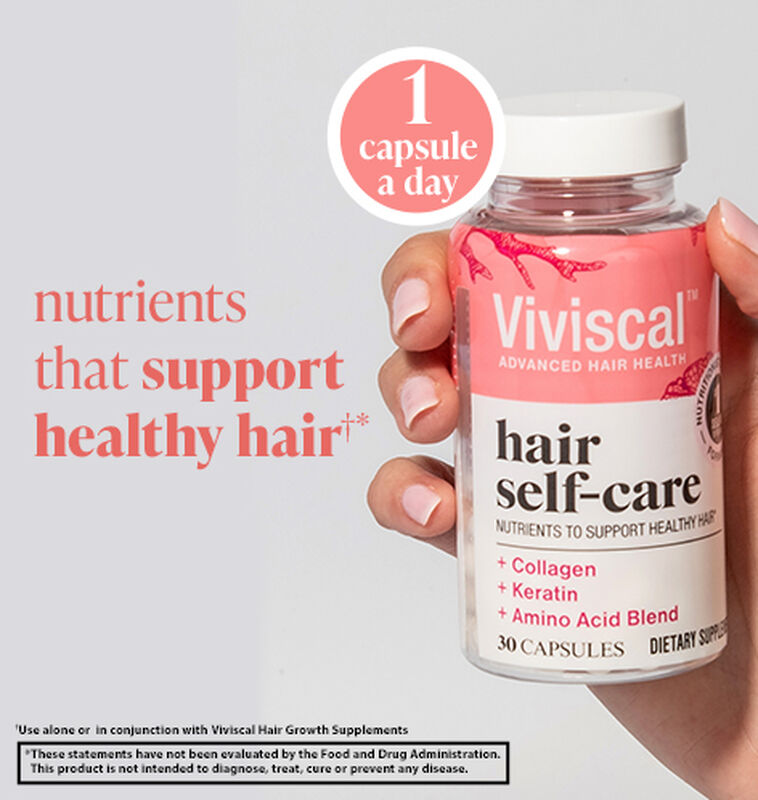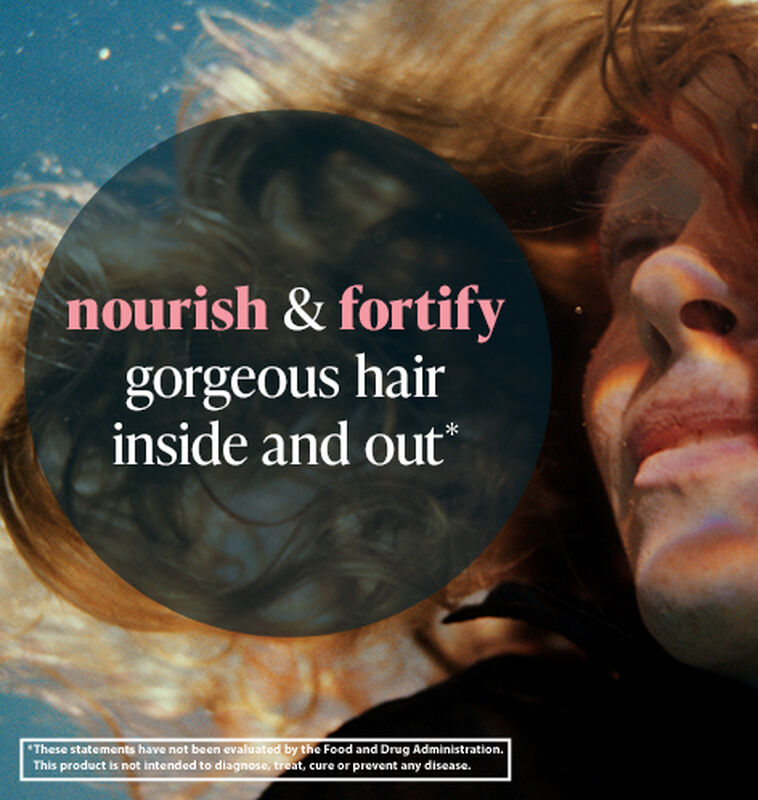 Hair Self-Care Supplements
Formulated with collagen, keratin, and an amino acid blend to support beautiful, healthy hair.* Take 1 capsule daily.
Price reduced from

$17.00

to
$15.30
---
Sign up for subscription, receive free shipping on all shipments.
---
Key Benefits:
Fortifies hair's natural beauty from the inside out
Supports healthy hair structure
Delivers nutritional building blocks essential for healthy-looking hair
Product Details
Healthy hair starts with essential building blocks. This nutritionist formulated supplement delivers important nutrients to nourish strands, helping to provide a foundation for beautiful, healthy hair.*
Viviscal Hair Self-Care Supplements
Blend of targeted nutrients to support healthy hair by nourishing to fortify keratin formation and natural beauty.
If you are pregnant, nursing, are on medications or have a medical condition, consult your physician before use. Pre-caution: Keep out of reach of children.
You can use all of our supplements together or customize for your needs.
If you're not sure where to start, we recommend our core supplements that are suitable for all hair types and will assist if your main goals are regrowth and thickening. Our booster supplements are a more targeted approach to address specific aspects of hair health. Scalp Nourish targets follicle health at the root while Hair Self-Care targets existing hair strands and keratin formation.
Related Articles
Moisturizing Conditioner Ingredients
October 31, 2015
Although the internet sometimes makes us feel like scientists, it only takes a glance at the back of a bottle of moisturizing conditioner to realize that we're not. To understand what conditioner ingredients are good for hair, you need to decode some complex-sounding chemicals. Just because something sounds like it was made in a lab, doesn't […]
Does Conditioner Make Hair Grow Faster: Myth or Truth
June 15, 2017
We're always looking for new ways to make our hair grow faster, especially as summer quickly approaches. Now's the time when many of us are turning up our diets, and maybe even adding a hair growth vitamin to our routine.
How Long Should You Leave Conditioner In?
August 13, 2015
How long should you leave conditioner in your hair? The shower rains down with a jet of warm water, gently rinsing the grime and grease of the city out of your beloved locks. You shampoo, massaging your scalp and then rinsing clean. Everything's going well. Time to add the all-important conditioner. You apply and then […]
---