Man Hair Growth Supplements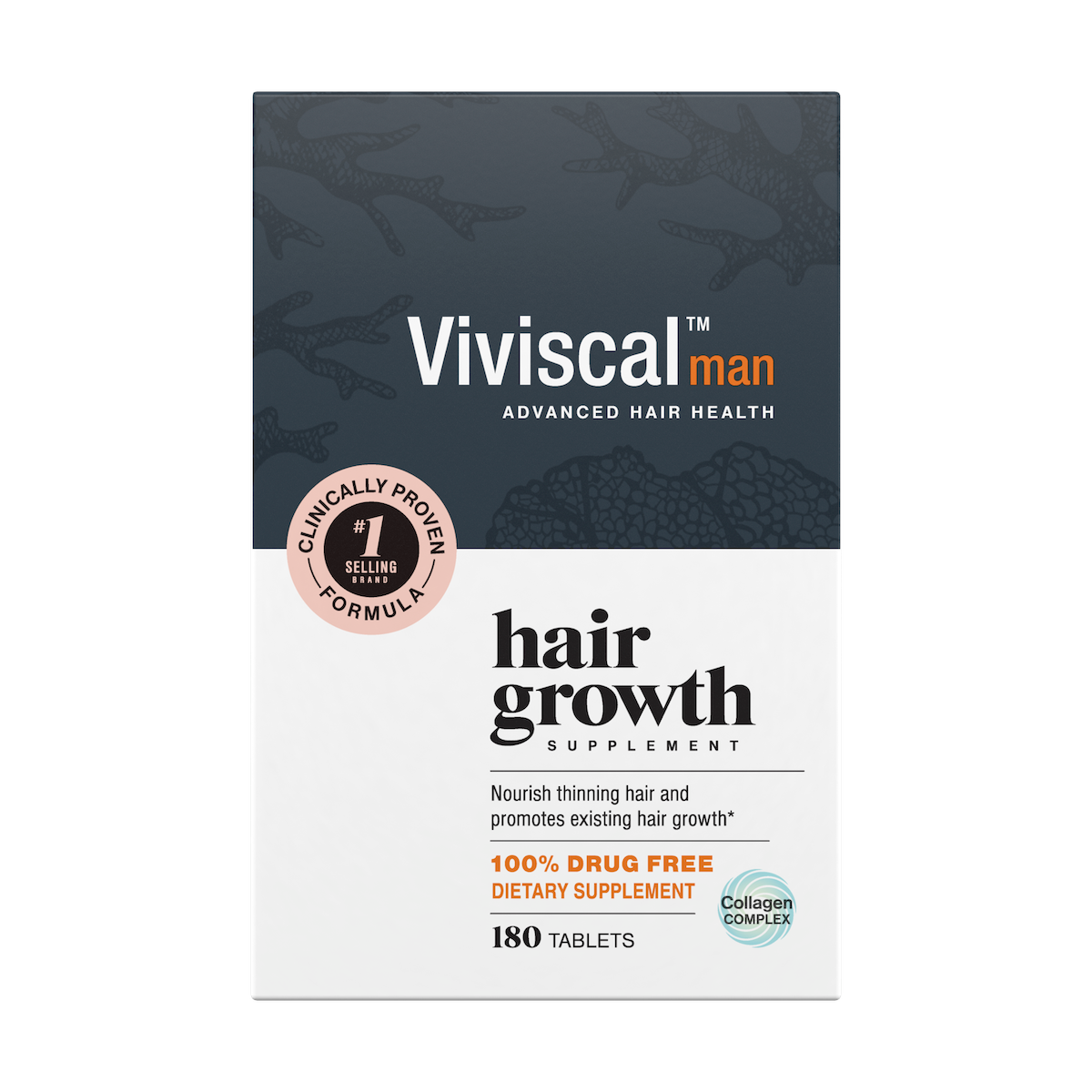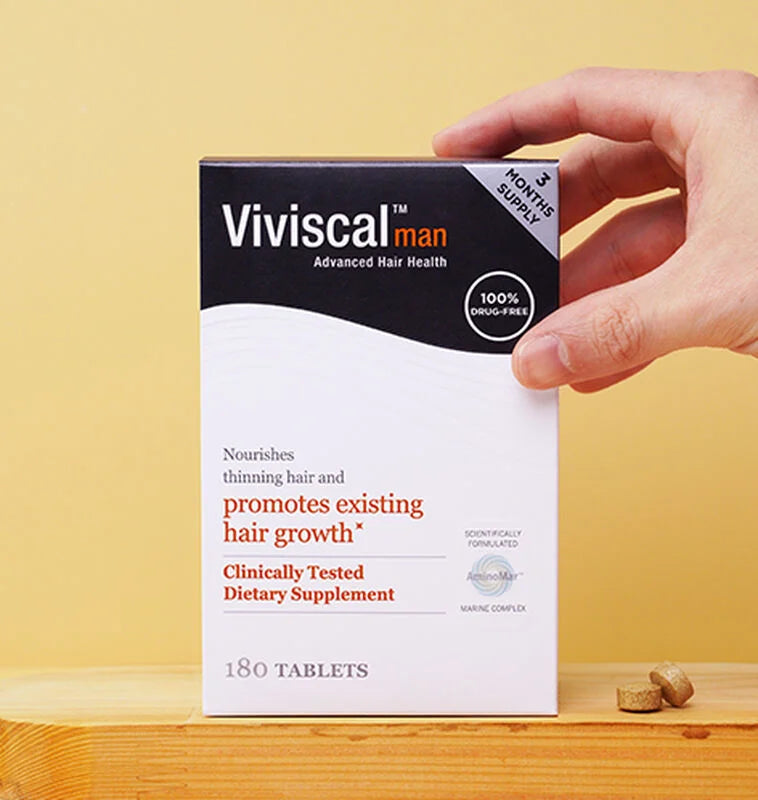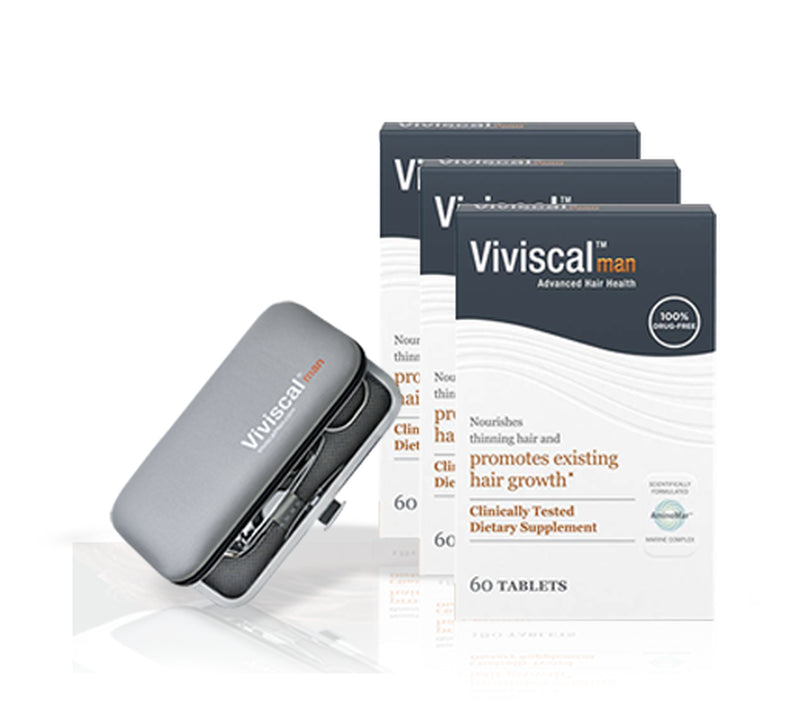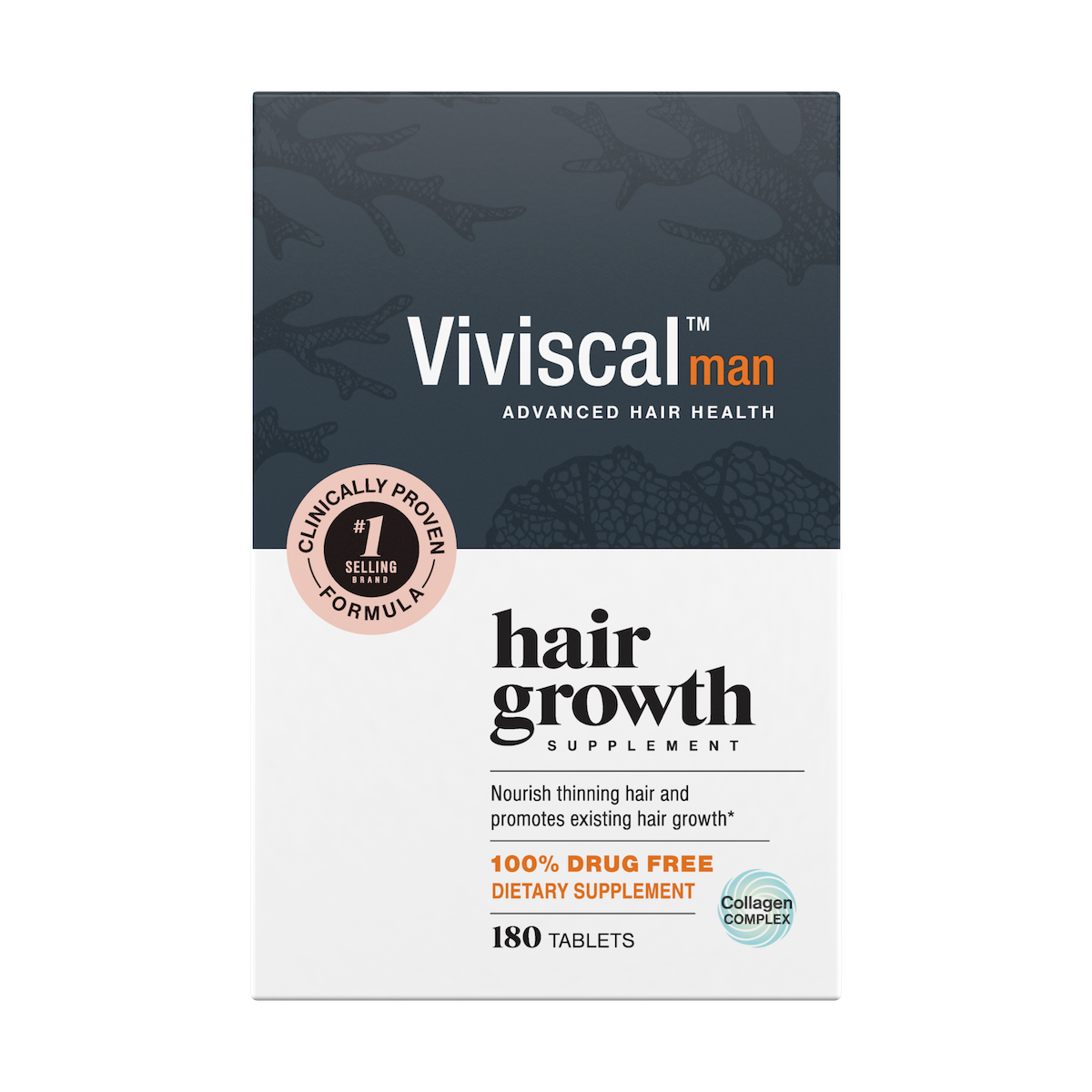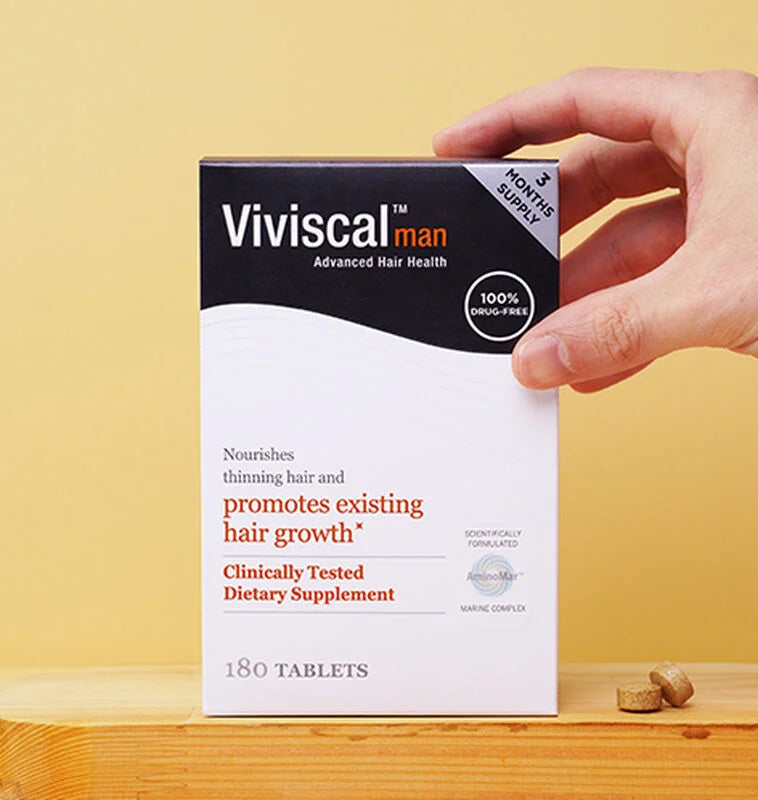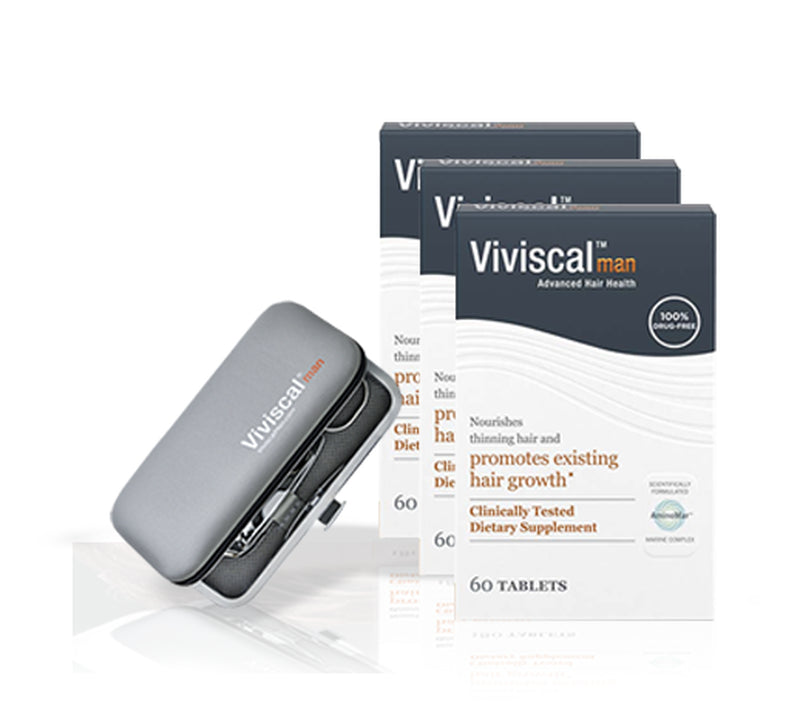 Man Hair Growth Supplements
Backed by Research. Nourish thinning hair and promote existing hair growth from within.*
---
Sign up for subscription, receive free shipping on all shipments.
---
Offer valid on Viviscal.com. Receive 20% off Accessories when ordered with subscription items. No code necessary. Standard subscription program pricing will resume on the second payment and all subsequent shipments. Offer not valid where other Viviscal products are sold.
---
Price reduced from

$120.00

to
$96.00
Key Benefits:
Scientifically proven to improve hair thickness and reduce shedding within 3-6 months++*
100% Drug Free
Suitable for all hair types
Proven effective in 10 published clinical trials
Product Details
Healthy hair starts from within. Stress, nutrition, natural aging, heredity, or medication can impact the health of your hair and lead to thinning and excess shedding. ViviscalMan Hair Growth Supplements have been scientifically proven to nourish thinning hair and promote existing hair growth.
Key Ingredients:
AminoMar™
Marine collagen complex is clinically proven to help promote existing hair growth from within*
Vitamin C
Antioxidant that helps absorb iron into the blood to help support hair growth*
Viviscal Man Hair Growth Supplements
The 100% drug-free Viviscal formula combines powerful AminoMarTM with a blend of hair-healthy vitamins and minerals. Viviscal is a clinically proven solution for those suffering from fine or thinning hair to achieve, thicker, fuller hair in 6 months.*
Viviscal is safe when used as directed but is not suitable for those with an allergy to seafood (fish and shellfish). Contact your health care professional before using any dietary supplement [take what is on pack].
We recommend taking the supplement two times a day for 6 months. Once the course is over, we suggest that you continue to take 1 supplement a day for 2-3 months and observe if the hair quality stays the same or if the shedding starts again. If the shedding restarts, we recommend you see your doctor to check to see if there is any underlying cause at play; very often if the underlying reason for your hair thinning is not being managed the excess shedding will continue.
Many Viviscal™ customers continue to take the supplement for their overall hair health.*
Viviscal has been supporting existing hair growth for those with thinning and fine hair since 1992.*
Both Viviscal and Viviscal Man contain powerful AminoMar™ as well as other hair-healthy vitamins and minerals.
Viviscal™ Man does not contain Iron, Biotin, Niacin, Millet Seed
Viviscal™ Man contains Flax Seed Extract.
We recommend taking Viviscal supplements two times a day, with food and water. Continue supplementation with Viviscal for 3-6 months to see results.
Related Articles
Everything You Need to Know about Men's Hair Loss
November 29, 2018
Male hair loss can affect men as young as their 20s. According to the American Hair Loss Association, more than 85% of men will have significantly thinning hair at some point in their lives. While som
5 Effective Steps To Battle Male Pattern Baldness
June 17, 2015
Male pattern baldness (androgenetic alopecia) is not just your father's issue. It is not always true that hair loss in men indicates aging. Millions of younger men have hair loss and thinning. In fact
How Often Should Men Cut Their Hair?
October 03, 2019
Are you ready for a new haircut? Fall is the perfect time to try one of the most popular men's hairstyles of 2019. Not sure what's on-trend these days? We've got you covered on that, plus we'll help y